Hartsfield-Jackson Atlanta International Airport is renowned for being the busiest airport in the world in terms of passenger traffic. Every year, it caters to more than 100 million passengers. The airport's vast size and complex layout can make navigating it challenging even for the most experienced travelers. However, with this guide, you can navigate Atlanta's airport like a pro and have a stress-free experience.
Before your Flight
The first step to mastering the art of navigating Atlanta's airport is to conduct research beforehand. This should include familiarizing yourself with the airport layout, terminals, and parking options. You can find maps and other relevant information on the airport's official website. Additionally, consider downloading the airport's app, which provides real-time flight updates, terminal maps, and other useful features.
Getting to the Airport
Located 10 miles south of downtown Atlanta, there are various transportation options available to get to the airport. These include MARTA (Metropolitan Atlanta Rapid Transit Authority) trains and buses, taxis, ride-sharing services like Uber and Lyft, and rental cars. MARTA trains are the most convenient and cost-effective option, with trains departing from different locations throughout Atlanta.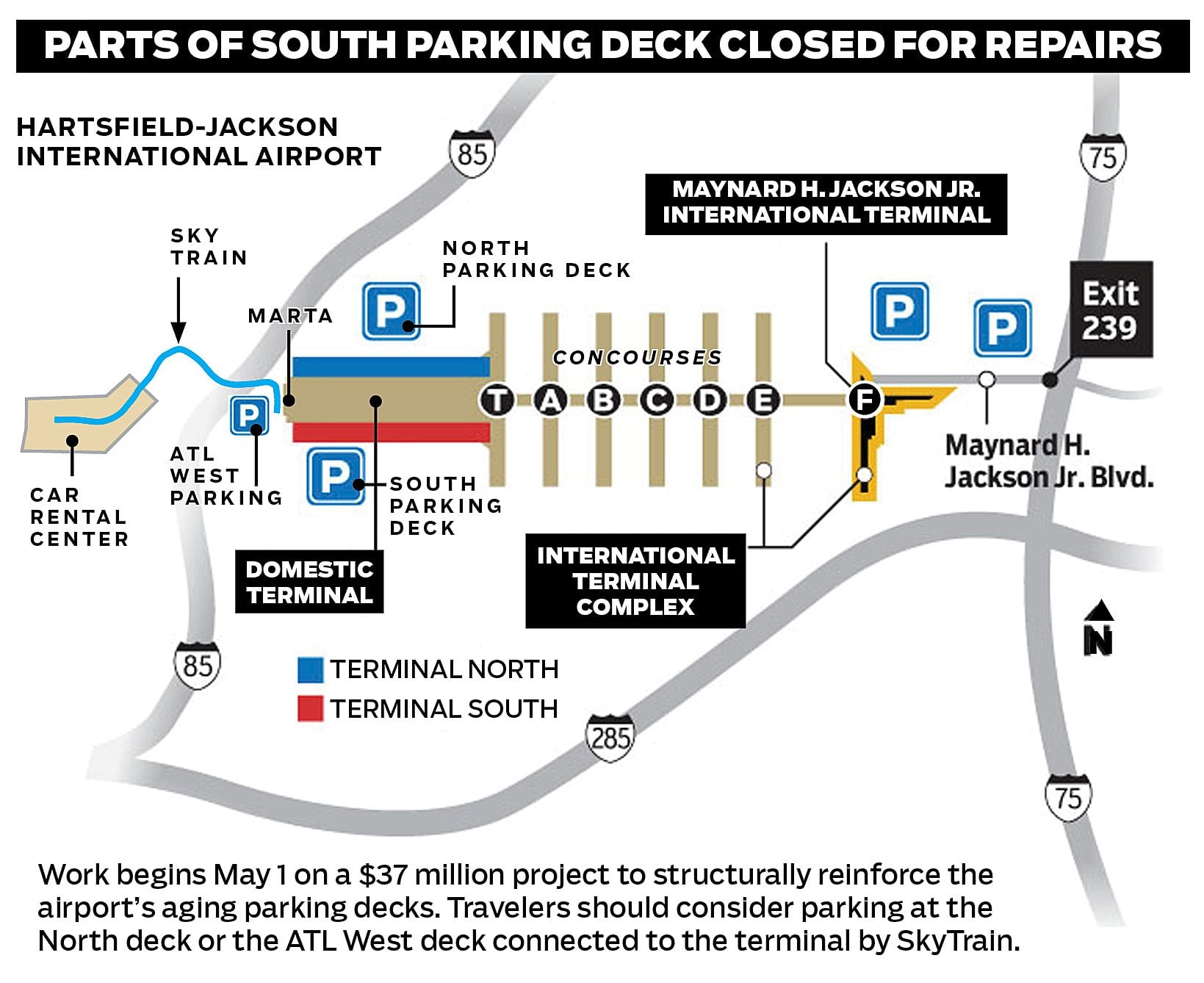 Parking
If you are driving to the airport, you'll find several parking options available. The airport offers both covered and uncovered parking, with rates ranging from $10 to $36 per day. You can also reserve a parking spot in advance using the airport's online reservation system.
Check-In and Security
After arriving at the airport, the first step is to check-in for your flight. Most airlines allow you to check-in online or using their mobile app before arriving at the airport. If you have checked bags, you can use the self-service kiosks or check-in counters at the terminal.
Next, you will need to pass through security. Atlanta's airport has a TSA PreCheck lane, which allows eligible passengers to go through security faster. However, even if you don't have TSA PreCheck, the airport has multiple security checkpoints to help distribute the flow of passengers and reduce wait times.
Navigating the Terminals
Atlanta's airport has two terminals, the Domestic Terminal and the International Terminal. The Domestic Terminal is divided into North and South terminals, with each terminal serving several airlines. The International Terminal is located separately and serves all international flights.
To navigate the terminals, follow the overhead signs that indicate the airline gates and other amenities such as restrooms, food, and shopping. You can also use the airport's interactive map on its website or app to find your way around.
Food and Shopping
Atlanta's airport offers a diverse range of food and shopping options, with over 300 restaurants, bars, and shops scattered throughout the airport. You can find a mix of local and national brands, including Atlanta favorites such as Paschal's Southern Cuisine and Sweet Georgia's Juke Joint.
Final Thoughts
Navigating Atlanta's airport can be challenging, but with a little research and preparation, you can have a hassle-free experience. Make sure to familiarize yourself with the airport layout, transportation options, and parking, and use the airport's app and interactive map to help you navigate. By following these tips, you can navigate Atlanta's airport like a pro and focus on enjoying your trip.